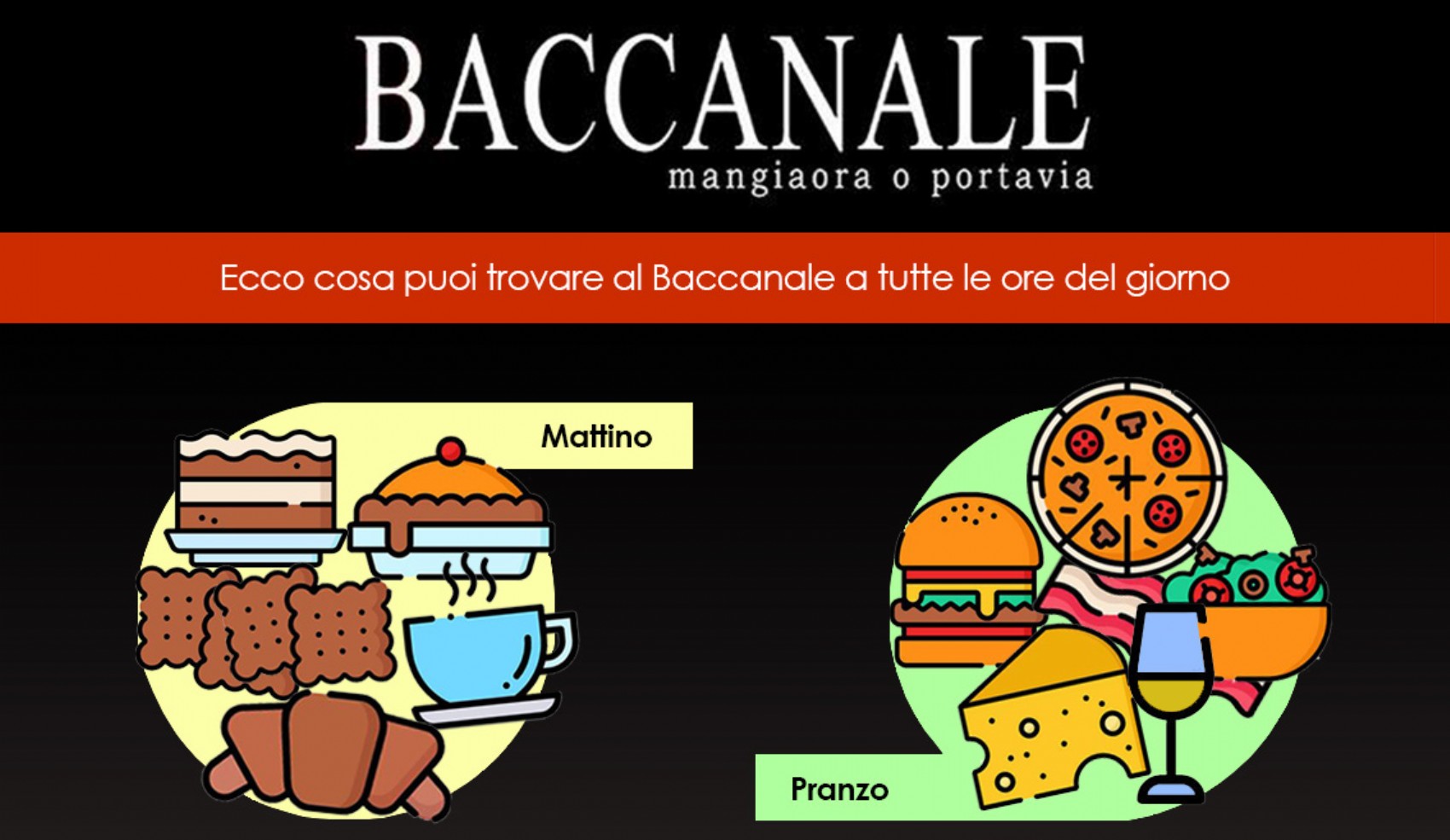 Here is a Bacchanal infographic with what is required and served at various times of the day
We remind you that every Baccanale is open from morning to late evening to guarantee an all-day service and there is therefore the possibility to operate in every time slot:
Morning: sweet and savory croissants, cakes, coffee, cappuccinos and infusions;
Lunch: sandwiches, cold cuts, pizzas, salads;
Afternoon: tea, herbal teas, sweet and savory;
Aperitif: wines, beer and tasting products;
Dinner: sandwiches, cold cuts, pizzas, salads;
After dinner: wine bar and brewery in the lounge area.
Baccanale is a simple activity, where the staff does not need specialization consequently of techniques designed with the "NO CHEF" principle.
The preparation is all in sight, with products and equipment at your fingertips.
The raw materials and products of excellence are exclusively MADE IN ITALY.
This concept provides for the administration and sale of both sweet and savory products.
There is the consumption promotion through tasting of a really wide and varied product exhibition.
You can find tables inside the room or possibility to consume at the counter inside the premises and take-away sale of cut and packaged products.